Coastal Vascular Center is a Pearland Vascular Center specializing in interventional radiology and the treatment of Varicose Veins, Spider Veins and Arterial Disease.  The team at Coastal Vascular Clinic provides care that maximizes results.  Additionally, we minimize the time patients spend at our clinic. Our medical professionals focus on providing our patients with advanced minimally invasive treatments.
Our Interventional Radiology Outpatient Center uses image guided techniques. This gets their patients back to their lives the same day of treatment. Shorter treatment, shorter recovery times, lower costs and quicker results are goals of Coastal Vascular Center. We look forward to providing you with personalized care that delivers exceptional results.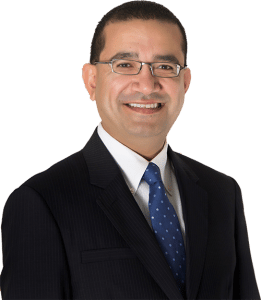 This Pearland Vascular Clinic known as Coastal Vascular Center is owned and operated by Board Certified – Vascular and Interventional Radiologist, Dr. Ayar.
Coastal Vascular is dedicated to returning patients to a state of wellness and self-esteem as quickly as possibly, Dr. Ayar is a board certified radiologist in both diagnostic radiology, as well as interventional and vascular radiology. He is licensed to practice medicine in both Alabama and Texas, though he proudly calls Texas home. Dr. Ayar attended medical school at the University of Alabama, where he also completed his residency and went on to complete a fellowship at Vanderbilt University.
Dr. Ayar has been a practicing radiologist for over 20 years and is a long-standing member of the Society of Interventional Radiology. Because of his outstanding commitment to patient care and optimal clinical outcomes, Dr. Ayar was named one of the top doctors in southeast Texas in 2013 according to health care research firm Castle Connolly. Dr. Ayar looks forward to providing this exceptional level of care to the men and women of southeast Texas for many years to come.
The Coastal Vascular Center staff at our Pearland Vascular Center is comprised of carefully selected medical professionals who are equal parts experienced and caring. Led by interventional radiology specialist Dr. Divyang C. Ayar, Coastal Vascular is a patient driven clinic where we constantly strive to provide leading interventional radiology care while minimizing the disruption this care causes in the lives of the men and women we treat. We are proud that our minimally invasive, image guided procedures shorten recovery time, reduce complications and get our patients on the fast track to wellness and increased self esteem.
To learn more about our Pearland Vascular Center or to schedule an appointment, contact us today.